Creative Commons certificates embody the open principles and ethos that Creative Commons itself enables.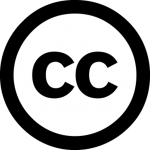 The certificates initiative emerged in response to the dramatic growth in use of Creative Commons around the world and the corresponding need to help individuals and organizations acquire Creative Commons knowledge and skills.
Creative Commons certificate development is made possible by the generous support of the Bill & Melinda Gates Foundation and the Institute of Museum and Library Services.
In addition to providing comprehensive Creative Commons learning relevant to all, a specialized set of certificates for educators, librarians and government are being created.
Together these certificates aim to go beyond the basics of using Creative Commons to embodying the practices and ethos associated with creating a vibrant commons.
The production team leading the development of these Creative Commons certificates includes:
The team has adopted an open source approach to certificate design, development, and delivery.  Integral to this approach is the involvement of an extended network of colleagues across the entire global Creative Commons community, subject matter experts including representatives of librarians, educators and government, and all of you!  The certificates are open to involvement of anyone who wants to work with us on improving them.
Read our blog posts about the design and development approach and explore the Certificates themselves.