The CC Certificate aims to increase our global community's expertise in open licensing and awareness of our shared, digital commons.  We intend to train at least one person interested in open licensing in every country and territory, around the world. One way to bring the CC Certificate to more people is through the Certificate scholarship program.
While we prioritize offering scholarships to CC Global Network members, anyone is welcome to join the network (it's free).
Launched in 2019, the CC Certificate Scholarship program has offered scholarships to recipients from 25 countries: Algeria, Argentina, Australia, Bangladesh, Benin, Brazil, Chile, Finland, Ghana, India, Indonesia, Kenya, Mexico, Nepal, Netherlands, Nigeria, Portugal, Rwanda, Slovenia, South Africa, Taiwan, Tanzania, Tunisia, Uruguay, and Venezuela.
How Scholarships work:
Creative Commons supports CC Network Chapters with scholarship funding and encourages Network Chapters to determine their appropriate scholarship recipients. We request Network Chapters 1) provide the scholarship opportunity to

actively engaged CCGN members

who would benefit from in-depth training and mentoring, and 2) are willing to share the knowledge they gain after graduation.

Scholarships cover $400 to $450 USD of the $500 USD total cost of the CC Certificate. Recipients will register for the CC Certificate, paying the remaining ticket price. 

CC aims to offer the scholarship on an annual basis.  Our goal is to offer scholarships to

as many people in as many Certificate courses

as possible, while ensuring the program's sustainability.
Please meet our CC Certificate Scholarship recipients!
2020 Scholarship Recipients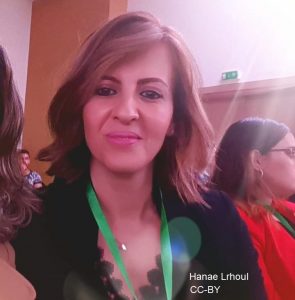 Algeria: Hanae Lrhoul
Argentina: Maximiliano Marzetti
Australia: Prodip Roy
Bangladesh: Mohammed Galib Hasan
Benin: Adebayo Fawaz Ludovic Tairou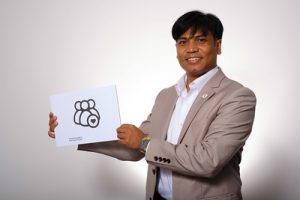 Brazil: Chico Venancio
Chile: Werner Westermann
Finland: Susanna Ånäs
Ghana: Felix Nartey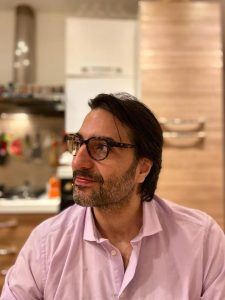 India: Savithri Singh and Omshivaprakash Hodigere Lakshmeshvaradavaru 
Indonesia: Dian Eka Indriani
Kenya: Hildah Nyakwaka
Mexico: Ken Bauer
Nepal: Kshitiz Khanal
Netherlands: Sebastiaan ter Burg
Nigeria: Felix Olakulehin
Portugal: Teresa Cardoso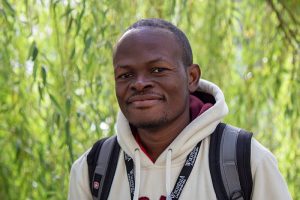 Rwanda: Boris Bahire Kabeja
Slovenia: Maja Bogataj Jančič
South Africa: Derek Moore, Kathryn Kure, and Wynand van der Walt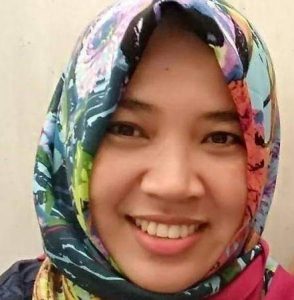 Taiwan: Rock Hung
Tanzania: Hamis Juma
Tunisia: Sami Mlouhi
Uruguay: Ileana Silva
Venezuela: Jose Luis Mendoza
2019 scholarship Recipients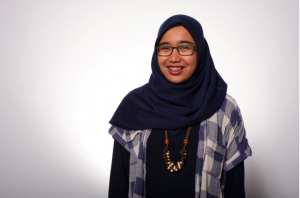 CC Indonesia: Fitriayu Penyalai Fitriayu is a CCGN member and the CC Indonesia Chapter Lead. She has actively helped CC Indonesia since 2017 as a CC license workshop trainer and communication specialist. Fitri has produced new infographics, merchandise, and games used for CC license workshops and communications. She also led the Made with CC Bahasa Indonesia translation and launching event.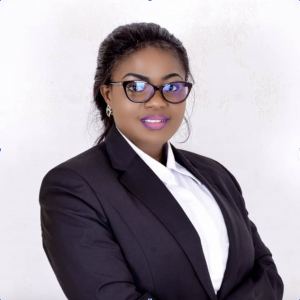 CC Tanzania: Alice Joseph Mihayo Alice is a young advocate and lawyer from the Law School of Tanzania. Her interest in copyright and licensing inspired her to join CC Tanzania. She is eager to learn more about intellectual property rights and licensing. 
CC Uganda: Brian SSennoga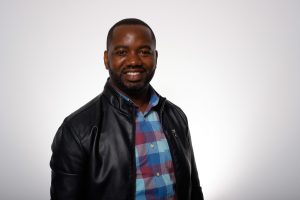 Brian is passionate about ICT for development, and has served in the open movement in various roles with the Open Source Software Foundation for Africa. He is a design thinker, educator, management coach, and lived with his family in Kampala, Uganda where he also currently serves as the Global Network Council Representative for Uganda.
CC Venezuela: Margaret Lopez  Margaret is a science journalist and contributor to SciDev.net. She is an enthusiast of open data and data journalism.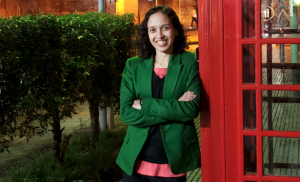 CC Brazil: Juliana Monteiro
Juliana is a professor of the Technical Course of Museology – Parque Jovem ETEC / Paula Souza Center.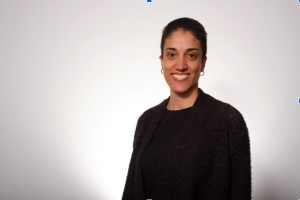 Juliana works in the area of ​​collection management and documentation in museums. She is the GLAM (Galleries, Libraries, Archives and Museums) coordinator for CC Brazil and has been speaking, lecturing, and teaching extensively about CC, as well as partnering with institutions to make their content open. Juliana is a graduate of CC's Institute for Open Leadership.
CC Ghana: Raphel Berchie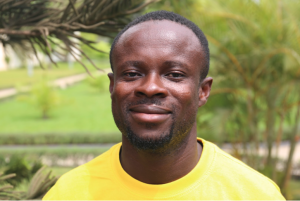 Raphel is a Wikimedian, a Cofounder of the Open Foundation West Africa and Cofounder of CC Ghana.
CC Nepal: Roshan Kumar Karn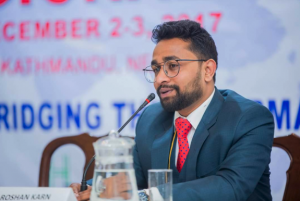 Roshan is the Director of Open Access Nepal and the CC Nepal Lead. He has worked in the field of open science and open licenses in Nepal for a few years. Under his leadership, CC Nepal pioneered numerous open activities, including hosting and organizing a regional meeting on open science and CC licenses. Roshan also helped formulate open licensing policy at the institutional and national level. Roshan is a graduate of CC's Institute for Open Leadership.
CC Uruguay: Jorge Gemetto  Jorge has been a member of the Uruguayan chapter of Creative Commons since 2013, and currently serves as the Global Network Council Representative of the chapter. Jorge coordinates an online cultural project called Ártica, where he writes and teaches about digital and free culture. Jorge participates in research groups. He co-authored papers and books about access to knowledge, digital practices and public policies.