The Creative Commons Global Network (CCGN) of passionate community members light up our vibrant, collaborative, global commons. The CC Network community is critical to our mission of sharing. To support Network members, we offer CC Certificate scholarships for training in open licensing and Commons advocacy.
Please meet our first CC Certificate Scholarship recipients!
September 2019 courses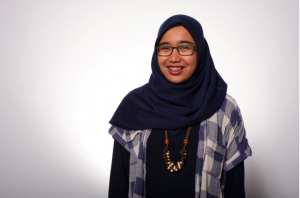 CC Indonesia: Fitriayu Penyalai Fitriayu is a CCGN member and the CC Indonesia Chapter Lead. She has actively helped CC Indonesia since 2017 as a CC license workshop trainer and communication specialist. Fitri has produced new infographics, merchandise, and games used for CC license workshops and communications. She also led the Made with CC Bahasa Indonesia translation and launching event.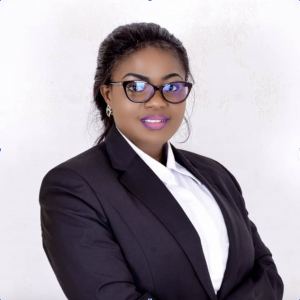 CC Tanzania: Alice Joseph Mihayo Alice is a young advocate and lawyer from the Law School of Tanzania. Her interest in copyright and licensing inspired her to join CC Tanzania. She is eager to learn more about intellectual property rights and licensing. 
CC Uganda: Brian SSennoga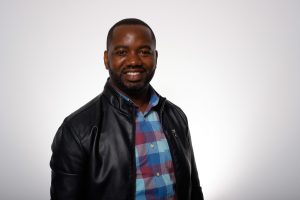 Brian is passionate about ICT for development, and has served in the open movement in various roles with the Open Source Software Foundation for Africa. He is a design thinker, educator, management coach, and lived with his family in Kampala, Uganda where he also currently serves as the Global Network Council Representative for Uganda.
CC Venezuela: Margaret Lopez  Margaret is a science journalist and contributor to SciDev.net. She is an enthusiast of open data and data journalism.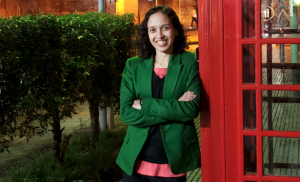 January 2020 courses
CC Brazil: Juliana Monteiro
Juliana is a professor of the Technical Course of Museology – Parque Jovem ETEC / Paula Souza Center.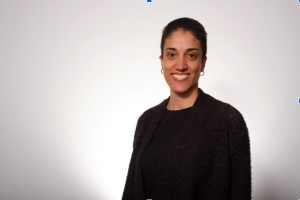 Juliana works in the area of ​​collection management and documentation in museums. She is the GLAM (Galleries, Libraries, Archives and Museums) coordinator for CC Brazil and has been speaking, lecturing, and teaching extensively about CC, as well as partnering with institutions to make their content open. Juliana is a graduate of CC's Institute for Open Leadership.
CC Ghana: Raphel Berchie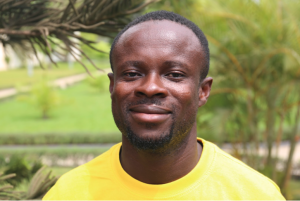 Raphel is a Wikimedian, a Cofounder of the Open Foundation West Africa and Cofounder of CC Ghana.
CC Nepal: Roshan Kumar Karn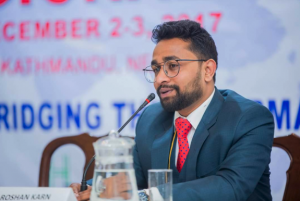 Roshan is the Director of Open Access Nepal and the CC Nepal Lead. He has worked in the field of open science and open licenses in Nepal for a few years. Under his leadership, CC Nepal pioneered numerous open activities, including hosting and organizing a regional meeting on open science and CC licenses. Roshan also helped formulate open licensing policy at the institutional and national level. Roshan is a graduate of CC's Institute for Open Leadership.
CC Uruguay: Jorge Gemetto  Jorge has been a member of the Uruguayan chapter of Creative Commons since 2013, and currently serves as the Global Network Council Representative of the chapter. Jorge coordinates an online cultural project called Ártica, where he writes and teaches about digital and free culture. Jorge participates in research groups. He co-authored papers and books about access to knowledge, digital practices and public policies.
How Scholarships work:
Creative Commons supports CC Network Chapters with scholarship funding and encourages Network Chapters to determine their appropriate scholarship recipients. We request Network Chapters 1) provide the scholarship opportunity to

actively engaged CCGN members

who would benefit from in-depth training and mentoring, and 2) are willing to share the knowledge they gain after graduation.

Scholarships cover $400 USD of the $500 USD total cost of the CC Certificate. Recipients will register for the CC Certificate, paying the remaining $100 USD. 

The CC Certificate scholarship prioritizes CCGN members in Global South countries first. In future iterations of the scholarship, we aim to broaden the list of eligible CC network members. 

CC aims to offer the scholarship on an annual basis. Once we learn from the first round of scholarships, we will iterate on the scholarship plan, scope, and monitoring efforts. Our goal is to offer scholarships to

as many people in as many Certificate courses

as possible, while ensuring the program's sustainability.