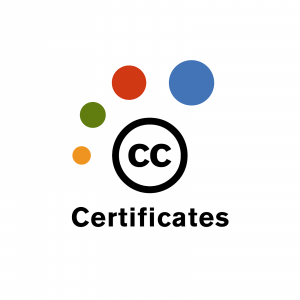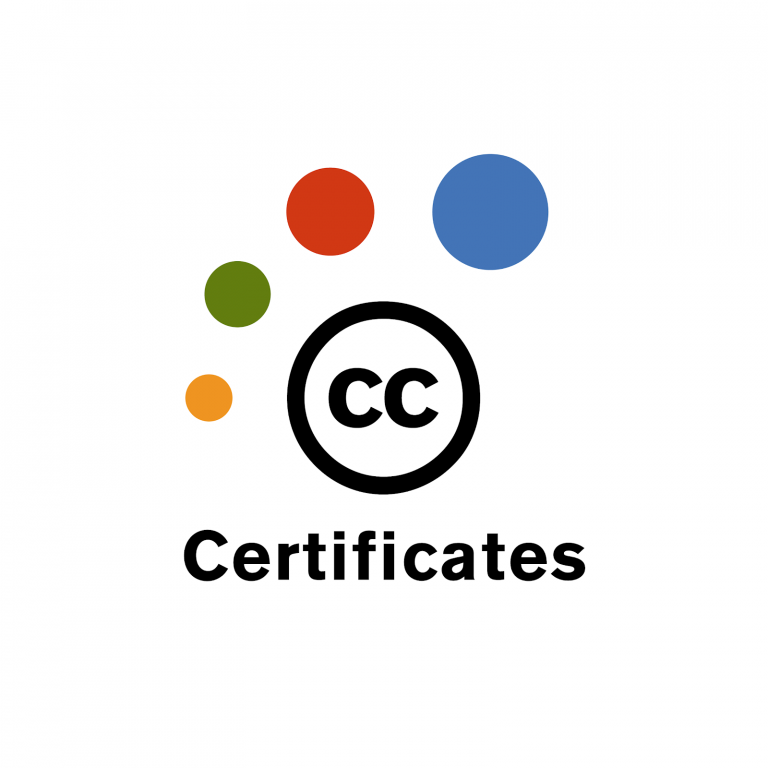 Creative Commons is developing the following opportunities for the Certificate program.
Certificate Instructors Training Program:
We will offer a Certificate Instructors Training program to select Certificate graduates passionate about instructing the Certificate course, starting in 2019. This program entails:
Taking, passing, and staying up-to-date on the Certificate modules

Successful application and acceptance into the training course

Taking and passing an Instructors module

Serving as an apprentice instructor for one 10-week course

Participating in annual content updates
The Certificate Instructor Training program is made available to select Certificate graduates who apply and qualify. Because participants will serve as apprentice instructors for one online course or bootcamp, Creative Commons will waive the fee for the Instructor module. Upon completion of the training program, participants will be certified as CC Certificate instructors and will be eligible to train others in their country on the Certificate course in coordination with Creative Commons headquarters.
Teaching a CC Certificate Course 
While Creative Commons headquarters (CC HQ) will run all operations and maintain the core Certificate content, CC country chapters (and/or other authorized partner organizations) seeking to train their country audience on the Certificate may do so under the following conditions:
Local instructors are trained in the Certificate Instructor Training program (see above).

CC network chapters coordinate all Certificate online courses and bootcamp scheduling and communication with CC HQ.

Instructors are paid $3000 USD to instruct a Certificate online course or bootcamp.
Localization and Translation:
If localized content is required (e.g., relevant case studies), a CC chapter may propose the new content to CC HQ. If approved, the new content would be written and maintained by the CC network chapter. Localized content will be added as appendices to CC Certificate modules.
CC HQ will facilitate formal translations of the Certificate into different languages. We will have more updates on translation soon.
Additional CC Certificates:
Creative Commons currently offers Certificates for Educators and Librarians. We have plans to offer Certificates for GLAM, Government, and continuing legal education in the future, and will share updates when they are available.
Scholarships:
We want to make the CC Certificates available to everyone. We will be begin building a scholarship fund in 2019. To help grow the number of future scholarships, we will devote a portion of the standard CC Certificate ticket price to the fund. Scholarship offerings will be officially announced when they are available. Please stay in touch for more details.
Open Educational Resources for Informal Learning
All CC Certificate content is available under the CC BY 4.0 license, making it open educational resources (OER). All content is downloadable in editable file formats.

The OER alone does not yield a CC Certification, but you are welcome to reuse the content to learn informally, and/or remix it for other purposes. If you want the CC Certification, you'll need to take one of our formal CC Certificate courses which include instructor support and assessments.

The online, self-paced OER is available to a unlimited number of learners and is, of course, free to use.