The CC Certificate helps us work together to build an equitable, accessible, and innovative world through sharing open knowledge and culture.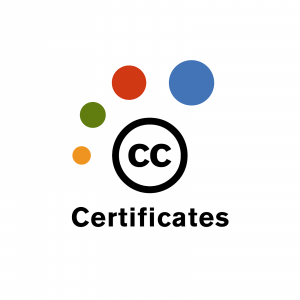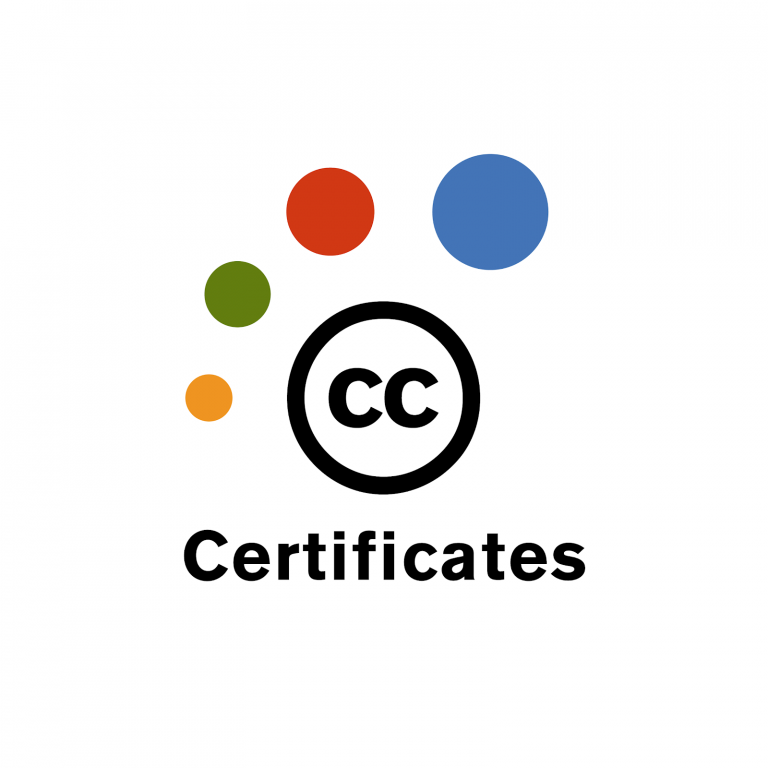 Welcome to the Creative Commons Certificate program! The Certificate program offers in-depth courses about CC licenses, open practices and the ethos of the Commons. Courses are composed of readings, quizzes, discussions, and practical exercises to develop learners' open skills. We provide personalized engagement with expert facilitators and copyright lawyers in the field, and offer a 1:25 (max) ratio of facilitators to course participants.
Currently we offer a CC Certificate for Open Culture/ GLAM, a CC Certificate for Academic Librarians, and a CC Certificate for Educators. Courses are open to everyone, from university students and entry-level professionals to experts in the fields of library science, education, and cultural heritage. 
CC Certificate for Educators & CC Certificate for Librarians
The Educators and Academic Librarians courses are quite similar, though they differ in the final unit of content, as well as the community discussions.
Academic librarians will develop comprehensive knowledge in open education and open access. They will also gain access to a global community of librarians working on similar open access goals.
Educators will develop comprehensive knowledge of open education including open educational resources (OER) and open pedagogy. They will also gain access to a global community of educators working toward similar open education goals.
CC Certificate for Open Culture/ GLAM
The CC Certificate for Open Culture/ GLAM (galleries, libraries, archives and museums) is a professional development training for institutions or community groups engaged in cultural or documentary heritage. As more GLAMs adapt to increasingly online audiences and users, they often seek Creative Commons legal tools, expertise and community support. Cultural heritage institutions share a common goal with Creative Commons: to make knowledge and culture globally accessible.
In the CC Certificate for Open Culture/ GLAM, community members will develop capacity in opening access to cultural heritage. They will develop a deeper understanding of open licensing and copyright considerations with digitization projects, Rights Statements, Traditional Knowledge Labels, working with the public domain, and more.
CC Certificate for Open Culture/ GLAM participants will also gain access to a global community of professionals and activists working toward similar cultural and policy changes in their own cultural heritage institutions.
Other Creative Commons Trainings
Learn about CC's other training offerings on the CC Training page.
Please note that earning a Creative Commons (CC) digital credential will not authorize you to provide legal advice, represent your opinions as official interpretations of CC tools, or speak on behalf of CC or its Network Chapters.